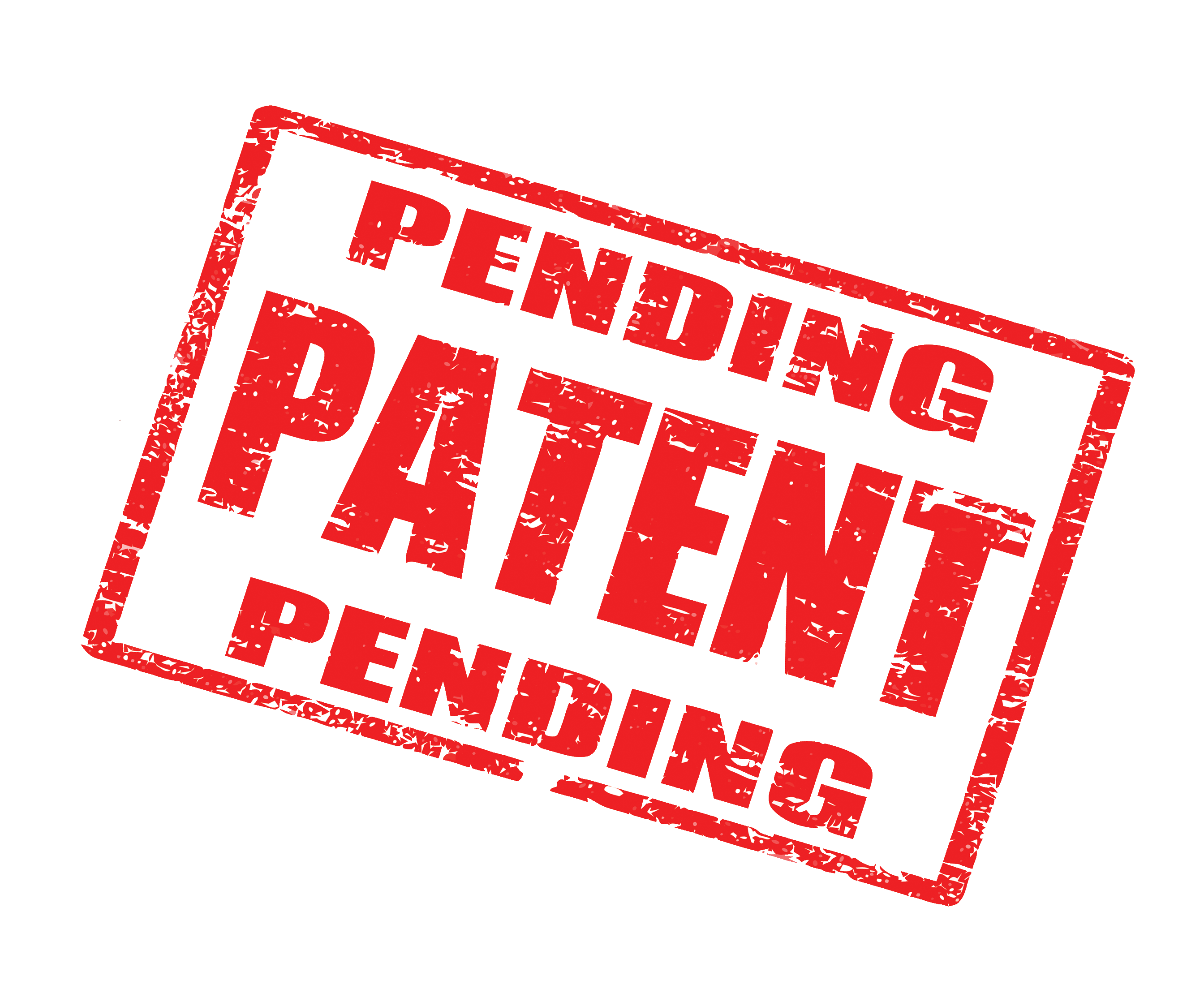 EZ-CLEAN™
VINYL COUGH PILLOWS
A WATERPROOF POST-OP AID
EZ-CLEAN™
VINYL COUGH PILLOWS
A WATERPROOF POST-OP AID
EZ-CLEAN™ RECOVERY HEART PILLOWS
SPECIAL FEATURE
INVENTIVE DESIGN
Since we first developed our Waterproof Post-Op Pillows alongside a top heart hospital in 2016, our pillow design and constructions have been continuously focused on the EZ-Clean™ Sanitary effect and user's experience. Let's take a closer look at our inventive design (patent pending) the patients and retailers will love. You can read the Product Development Stories for additional details of each design consideration
A. Our Design and Construction Overview:
Each EZ-Clean™ Recovery Heart Pillow has an inner pillow and outer cover. The outer cover was designed to completely wrap the inner pillow.

The outer cover is made of specially reinforced vinyl.

The vinyl cover is waterproof, washable, dryable, and reusable.

The cover is soft to touch and thermal-sensitive.

The cover has a smooth surface.

The vinyl cover is very strong and durable.

Considering the fact that all traditional fabric heart pillows have a cloth surface that is porous and uneven, the vinyl cover of our EZ-Clean Recovery Heart Pillow is a game-changer.

See more descriptions in the later part of these discussions.

The inner pillow is filled with premium microbeads that can move and contour. Traditional cloth heart pillows have a polyester fiberfill (similar to the stuffing poly-fil used in stuffed animals). This type of filling is lumpy, uneven, and can become flat over time, turn hardened after just a few washes. It is not made for long-term use. We are the only heart pillow with a completely separate inner pillow. We sealed microbeads in a quality fabric pillowcase that is managed by a reliable secured opening system (detailed below). The microbead filling allows the pillow to be compressed against the body without losing its supportive firmness. The microbeads are able to move inside the pillow and naturally contour to the patient's body for a cozy and effective hug and support while remaining lightweight-perfect for patients with decreased strength.

The outer cover and inner pillow are removable from each other through a reliable opening system that deserves a lot of credit for the success of our innovative EZ-Clean™ Heart Pillows. Note the measures during manufacturing and infection control considerations taken thorough the development process:

The opening is placed on the back of the cover since normally most of the messes won't end up on the backside.

The opening is zipper controlled. The two zipper ends are sealed with protective cloth covers.

A protective flap is added to the outer cover to conceal the zippered opening. The flap is made of the same waterproof germ-resistant vinyl as for the outer cover.

The flap is built with the mouth downward. The liquid can run over the flap but won't run into the opening.

Now the reliable opening system is in place ready to work for you. If you need to remove the inner pillow, simply flip up the flap, pull down the zipper, and pull out the inner pillow. To put the inner pillow back, just insert, zip up, and fold down the flap.

The opening system is not only for the opening. The vinyl-covered EZ-Clean Recovery Heart Pillow looks much more attractive with the zipper covered than revealed. Even more important, the opening is designed with safety in mind which is typically a top concern among infection-prone patients and other users with limited mobility. The covered, zippered opening minimizes access to the zipper and inner pillow. The patient or non-patient user won't get injured or infected by the zipper or protective flap. Children cannot reach inside the inner pillow for the inner contents. It is very hard to imagine that, without an adult's guidance and help, a child can discover the opening, lift up the tight flap, locate the zipper, unzip it, pull out the inner pillow, and cut the quality fabric surface of the inner pillow.

To summarize,

Traditional heart pillows are a one-piece design that makes use of a rudimentary absorbent cloth casing and a fiberfill stuffing; they are easily contaminated and difficult to clean or launder at home or in a hospital setting.

To address the infection concern, we opted to incorporate a waterproof vinyl cover because it is soft, smooth, and able to maintain its integrity even with strenuous use. We reinforced the vinyl backing for extra strength to ensure it can withstand hospital-grade cleaning agents and industrial washing facilities as well as the typical home washing setup. Our antimicrobial cover is also durable and reusable, and print friendly. Our EZ-Clean Heart Pillows will become a great piece on a couch for comfortable hugs and back support far after the recovery is over.

Unmatched by cloth pillows, our waterproof vinyl cover makes it resistant to fluids, keeping them on the surface of the cover and preventing contamination of the inner microbeads pillow. While wet cloth pillows require a backup pillow during cleaning, our vinyl pillows can be easily dried on-site which means that care can continue, uninterrupted.

Our EZ-Clean Recovery Heart Pillows were developed with a unique two-removable-piece design, offering huge convenience for the washing, drying, moving, storing, and purchasing. With the innovative opening system in place, the outer cover and inner pillow work for hand in hand setting a new bar for infection control and user-friendliness that can be reached by any cloth heart pillows on the market.
Designed for Clinical Use
It's a Breeze to Remove the Mess
B. Our Design and Construction Focuses on the EZ-Clean™ Sanitary Solution for Patient Safety
You may have noted the striking difference between our heart pillows and other premium cloth heart pillows on the market.

The structure is different: two-removable-pieces VS one-bulky-piece.

The surface is different: vinyl VS cloth.

The filling material is different: moving microbeads VS still fiberfill (discussed in the previous section).

As this innovative line was born and has continued to grow, our # 1 purpose has been to reduce the infection risk and promote patient safety, with the EZ-Clean™ Sanitary Solution as the centerpiece. We believe that if a pillow is easy to clean, infection control and prevention will be easier at ome and in a hspiital setting. That is why we are taking every measure possible to enaure patient safety improved and assured.

The goals we set for our EZ-Clean™ Sanitary Solution are:

Easy to Keep the Pillow Dry.

Easy to Clean the Mess.

Easy to Wash the Pillow.

You will be pleased to note as follows that our pillow is equipped with the EZ-Clean™ Sanitary Solution inherently. It helps to elevate infection control and prevention in patient rooms and at home, without extra effort or cost.
C. Our Design Makes It Easy to Keep Our Pillows Dry
In order to begin discussing patient and use safety as well as the dangers of liquids accessing the inner pillow, we have to first think about the state of a patient in the patient room, especially one who is in the early stages of recovery following surgery. Patients in these situations usually have a hard time controlling the messes they cause, which can often involve bodily fluids including blood, vomits, and mucus.

That is why we choose antimicrobial vinyl for the outer cover. The mess or drinks or other liquids are unable to penetrate the waterproof vinyl and won't leak inside. The inner pillow won't get wet or messed. It is effortless and costs nothing to keep our inner pillow dry.

What if this happens to a porous cloth pillow? The mess and liquid are sure to seep inside or run between the stitches before anyone can react. Outside germs are likely to breed on the surface and inside the fiberfill which can be dangerous for any patient, especially for the weak patients whose immune system may have been compromised.

This same issue exists and affects users who are recovering from an injury, minor surgery, or major procedure at home. It can even affect healthy individuals who are using cloth pillows as therapeutic pillows to address back pain and body aches. With limited mobility, spills and messes become more common which is why keeping the inner pillow dry is so important.
It's Effortless to Keep Our Pillow Dry
D. Our Design Makes It Easy to Clean the Mess
Imagine a scenario where a patient or nonpatient user spills a drink on our waterproof recovery heart pillow which they are actively using to reduce pain and clear phlegm from their lungs. A nurse or someone else in a home setting can quickly wipe it with a piece of cloth or tissue, and spray disinfectant all without the patient or nonpatient user's room. Let the patient continue using it without a safety concern. Is it easy enough to clean our vinyl pillow? There is no worry about whether the inner pillow was exposed to moisture. There is no need to have one or more backup pillow kept in the jammed patient room. This is not the case at all with a cloth pillow, which can be time-consuming to clean, wash, dry, and transport!

How do medical facilities and at home users handle a messy cloth pillow? It is definitely unsafe to let the patient continue using a messy pillow. So the debate begins, should you try to wipe the mess off of the cloth pillow? Unfortunately, you cannot wipe the mess that has already leaked inside. You can't even wipe the mess that has soaked into the threads or sunken between the weaves. It is a bad idea to put the messy cloth pillow aside and let it dry by itself for later reuse because germs can breed inside the pillow very quickly. The cloth pillows must be washed which will require backup pillows at extra cost. As you can tell, this is a time-consuming process. Oftentimes traditional cloth pillows are trashed after just a few uses because of how time-consuming they are to wash, clean, and move throughout the hospital. Not only are our EZ-Clean™ Vinyl Heart Pillows cost-effective they are also eco-friendly as well.
It's Breeze to Remove the Mess
from the Wipeable Cover
E. Our Design Makes It Easy to Wash
All cloth heart pillows from competitors on the market are designed as bulky one-piece. Accordingly, a regular washing machine can only handle 2-3 pieces per load. To make it worse, the fiberfill filling of most cloth pillows gets hardened or stacked in its third wash. A hardened pillow loses its support function. That is why many hospitals and as well as at home users of traditional heart pillows are struggling to determine whether they should wash or trash a messy pillow. Some medical facilities have resorted to simply giving the messy cloth pillows to the non-profit organizations that will need to experience the unwelcomed washing. It is true that the cloth heart pillows are a huge cost (or insurance bill) that keeps growing for medical facilities which is why we've tried to eliminate the problem for users across the board. Would you like to stop the financial and eco wastes caused by traditional fiberfill recovery pillows?

Good news! Our EZ-Clean™ Heart Recovery Pillows offer an easy, economical, and effective solution. Let's see what to wash first! Our inner pillows are protected by the waterproof cover and stay dry and clean all the time so that it is not necessary to wash the inner pillows. For required frequent sterilization, just put the removable covers into a washing machine and run them through a cycle. Let's do a quick comparison of the numbers. A regular cloth heart pillow is about 5" thick which is equal to the approximate height of our 20 stacked vinyl covers. One load of a regular washer can wash or dry 20 vinyl covers or just 2 to 3 bulky cloth pillows. Washing our vinyl covers without the inner pillows is about 7 to 10 times faster than washing traditional cloth pillows. Just another way that our EZ-Clean™ Vinyl Pillows are user-friendly and more cost-effective than the competitors' pillows.

Do the pillows get damaged during washing or drying? Our vinyl pillow covers stay intact at least 15 wash while the fiberfill filling of cloth pillows can get hardened or stacked in the 3rd wash; During the washing and drying, the print and writing on our vinyl cover won't be destroyed, but the ink on the cloth pillows gets faded very quickly.
It's Totally Washing Friendly
F. Our Design Offers Personal Touch
The vinyl cover has a smooth shiny surface. It is easy to write on with a permanent marker or a skin marker. This allows the additional personal touch of having doctors, nursing staff, and the patient's family and friends giving the patient a lot of warmth, courage, love, faith, and hope. Writing on the cloth pillows doesn't show clearly as on the vinyl cover which means that at home users do not get to enjoy the same emotional keepsake. Obviously, our vinyl recovery heart pillows, with clearer and more brilliant signatures, provide a stronger emotional comfort and mental support during the operation and recovery process for the pillow users.

What happens to ink during washing and drying? The writing on our vinyl cover won't be destroyed during washing. Instead, they will stay vibrant for years. The writing on a cloth pillow, however, will fade or smudge in weeks.
Writing
Easy, Bright and Long-lasting
G. Our Design Is Ready for Free Customization
Take advantage of the fact that Best Plush Inc is a designer and manufacturer with over-three-decades industry experience. In addition to our standard offer (sized for adults and pediatrics, in dark red color), you can request a free custom design for the following:
Different sizes, in addition to the standard size for adult and children

Different colors, in addition to the standard dark red color

Different printing, in addition to the standard blank printing and GET WELL SOON printed on the cover in black. If you like a white print, let us know.

Our designs are always free.