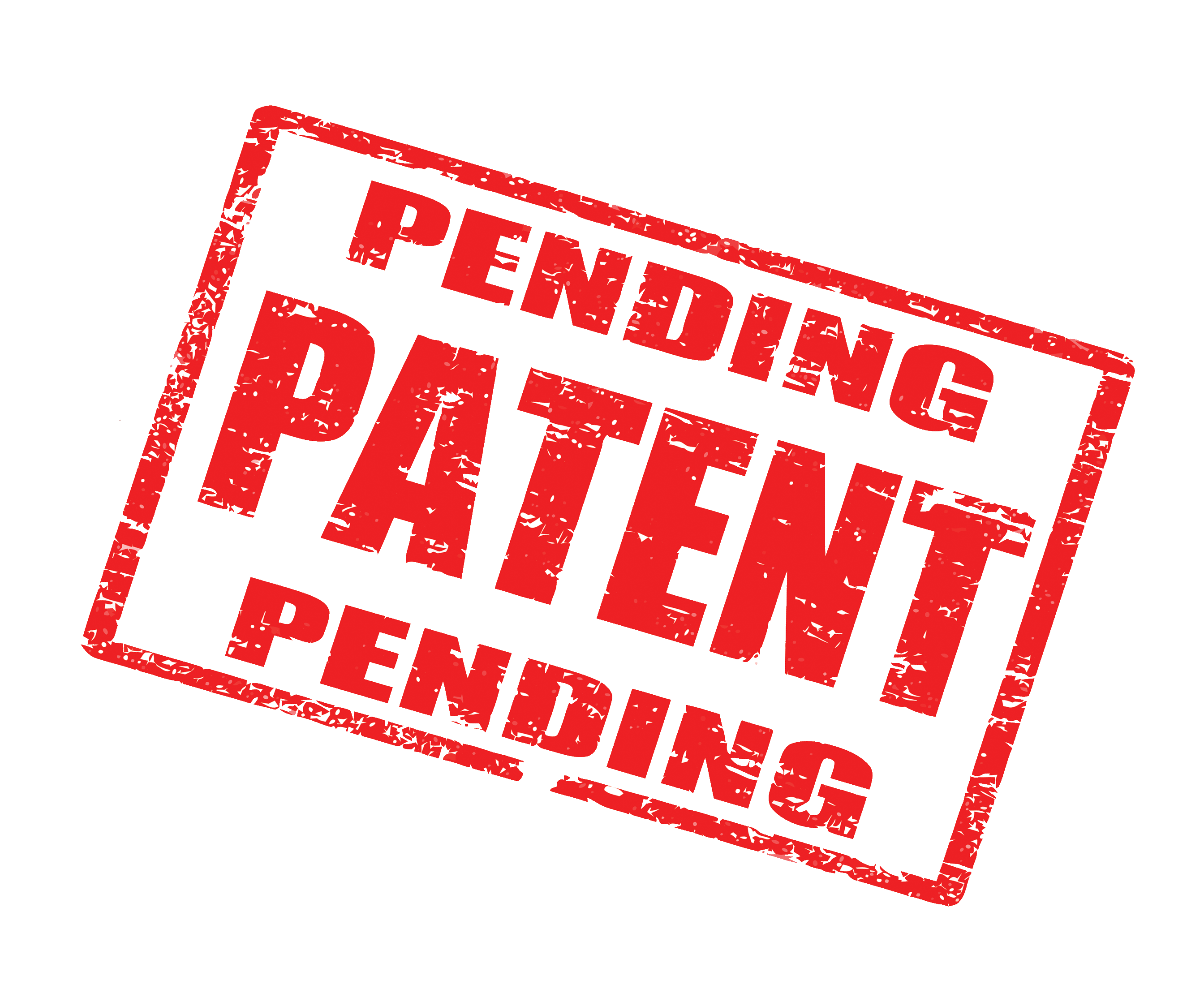 EZ-CLEAN™
VINYL COUGH PILLOWS
A WATERPROOF POST-OP AID
EZ-CLEAN™
VINYL COUGH PILLOWS
A WATERPROOF POST-OP AID
PRODUCT
DEVELOPMENT

STORIES
How We Brought

an Idea to Life
Why a Cardiac Cough Pillow?
It All Began with a Request from a Cardiac Hospital...
​
In 2016, our team was approached by an experienced distributor for cardiac facilities who wanted to address the safety concerns of the traditional cloth pillows that have been used for years. "We need a new post-operative pillow that can be easily cleaned and help reduce the risk of infection," was the consistent request of cardiac facilities.
The distributor had worked with three different plush suppliers for this project, but received no satisfactory product or design. The distributor reached out to us, hoping our rich design and manufacturing experience would help them create the perfect cardiac pillow.
We were challenged with a task: create a safe post-operative pillow to replace the tradition cardiac "cough" pillow that has been around for decades. With our extensive background in custom plush products, we knew we could bring a solid solution.
Defining the Limitations of Traditional Cardiac Cough Pillows
We began by educating ourselves on the product by working with clinicians experienced in the post-operative cardiac recovery process. We began to truly understand how vital of a tool a cough pillow is, and we set out to improve the current design. Our goal was to make the safest, most affordable, and effective cardiac pillow on the market. For this purpose, we spent tremendous amounts of time studying the cough pillows used by most hospitals, such as the Therapeutic Pillows, to assess both strengths and weaknesses.
We noticed concerning limitations with traditional cardiac pillows and their design:
​
Bulky One-Piece Pillow ​​​​​​

not resistant to bacteria, putting patient at risk of infection

requires a backup pillow when being cleaned

cannot be sanitized with other laundering ​

only 2-3 pillows can be washed at a time

Cloth Case

uneven surface that is difficult to clean

porous material that quickly absorbs blood, vomit, bodily fluids, and other spills

does not protect inner stuffing

susceptible to bacteria and stains

Inner Fiberfill

stuffing becomes stacked after a few washes

loses shape over time, decreasing effectiveness during rehabilitation
​​
​
Identifying Critical Requirements for Our Cardiac Cough Pillow
​
We set a high-bar for our product standards. For our cough pillow we knew we needed to pinpoint the best fabrics, fillers, shapes, sizes, and colors to meet the established goals, building up the detailed specifications gradually. We worked closely with our distributors, cardiac and heart surgery hospitals, and factories to outline the key requirements and considerations for our pillow:
​
Patient Safety
waterproof and resistant to bacteria

smooth and wrinkle-free

CPSIA and ASTM F-963 safety compliant​
​​
Convenient​
removable cover

easily wiped with disinfecting wipes

machine-washable

ability to purchase cover separately

easy storage
Socially Responsible
long-term use

cost-effective

communal and eco-friendly
​
Our Improved Cardiac Cough Pillow
​
After establishing the critical requirements for our cough pillow, our team worked tirelessly to create a safe and innovative product. It took 9 rounds of modification, but we finally had our match: a heart-in-heart design with a removable vinyl cover. Our cardiac cough pillow is the first of its kind. The durable vinyl cover is is waterproof and removable for easy cleaning. The inner pillow has a microbead filling that offers ideal sternal support. Our pillow is an easy and effective sanitary solution that helps prevent the spread and/or development of microbial infections.
​
Overview of our innovative cardiac cough pillow solution:
​
Convenient Two-Piece Pillow ​​​​​​

allows easy removal of inner pillow

not resistant to bacteria, putting patient at risk of infection

requires a backup pillow when being cleaned

cannot be sanitized with other laundering ​

only 2-3 pillows can be washed at a time

Vinyl Cover​

waterproof material that keeps blood, vomit, bodily fluids, and other spills on the surface

soft, smooth cover that allows quick-cleaning with hospital cleaners

resistant to bacteria and stain-proof

strong, hidden zipper that protects patients and staff

Inner Pillow with Microbeads

microbeads allow firm, yet malleable pillow, perfect for contouring to the body

protected by vinyl cover; requiring no individual cleaning

safely secured in a quality casing
​​
During the pillow development process, we also kept user-comfort, cost-effectiveness, and brand-friendliness in mind. We believe you will love our unmatched heart pillows and find them to be superior to other pillows on the markets!
Innovative Two-Piece Cardiac Pillow
When we first begin to design our pillows, one of the challenges that we wanted to tackle was that these pillows were traditionally only made for short-term use. We wanted to find a material that would extend the life of the product while focusing on patient safety and ease-of-use for the hospital staff.
​
Waterproof Vinyl Cover with Antibiobial Protection
​
With that in mind, we developed our antibacterial vinyl covers. These covers protect the inner microbead pouch from exposure to germs, and unlike traditional one-piece designs, the covers can be removed and washed by hand or in a washing machine.
​
Our antibacterial vinyl covers also make the pillows waterproof and easy to sanitize. Unlike standard fabric cough pillows, germs cannot stick to the smooth surface of the cover, and a reinforced lining makes it impossible for spills or bacteria to penetrate to the inner layer, providing additional protection for patients with a weakened immune system.
​
To further protect patients and nurses from accidental scratches and pokes and to keep children from accessing the microbead pouch inside, the zipper is covered with a protective flap.
​
Microbead-Filled Inner Pillow
​
We also redesigned the way that our pillows would be filled. For traditional cough pillows, the filling is made from a polyester fiberfill (similar to the stuffing used in stuffed animals). This type of filling can begin to become lumpy, uneven, or flat over time, which again creates problems for long-term use.
​
After experimenting with various options, we developed a microbead filling encased within a pouch. This microbead filling allows the pillow to contour naturally against the body for firm sternal support that is comfortable for patients, but stands up to long-term or repeated use.
Our pillows are sized to comfortably fit across the chest and torso of an adult patient, providing sternal support during recovery. Each pillow is filled to a thickness that will ensure a blend of comfort and support to patients. The standard adult heart pillow is 17"x 17"x 5.5" and allows patients to easily and comfortably wrap their arms around it during rehabilitation. The pillow will allow patients to adjust their position and transfer comfortably and safely.
Alternate sizing is available for pediatric or bariatric patients. We are happy to find or design a size that works best for your needs.
Our design is the first of its kind in the pillow market, offering an inherent safety solution that is easy, economical, and effective. Our cough pillow consists of two pieces: a removable outer cover and a separate inner pillow. The outer cover protects the inner pillow and keeps it in an ideal heart-shape. The two pieces work hand-in-hand, offering a firm, yet comfortable support, allowing each to be purchased, cleaned and stored independently from one another.
We understand the time-efficiency is critical during patient care. That's why we chose a waterproof vinyl material for our pillow cover. Unmatched by cloth pillows, our vinyl cover makes it resistant to fluids, keeping them on the surface of the cover and preventing contamination of the inner microbeads pillow. While wet cloth pillows require a backup pillow during cleaning, our pillows can be easily dried onsite and care can continue, uninterrupted
It was imperative that we address the cleaning concerns of hospitals and other care facilities. Traditional pillows cannot be effectively sanitized by standard antibacterial wipes and must be washed in machines. If not properly sanitized, these pillows could put patients at risk of infection. Our waterproof vinyl cover allows for quick disinfecting with hospital-grade products to prevent the spread of bacteria during use.
For larger messes, our covers can be removed to be washed and dried, assuring optimal safety during use. Our cover can be washed and dried over 15 times and remain intact. It works well with standard detergents. The washing is very efficient; standard machines can wash/dry roughly 20 covers per load. Competitor pillows, however, can be washed with only 2-3 pieces at once.
We are the only cough pillow with a completely separate inner pillow. We sealed microbeads in a quality heart-shaped fabric pillowcase that is easily secured inside our protective vinyl cover. The outer cover contains a strong zipper that is hidden under the vinyl flap, completely protecting the inner pillow. This reliable system is in place to prevent unnecessary access to the inner pillow and its content. Opening the inner pillow is not recommended.
​
The microbead fill allows the pillow to be compressed against the body without losing its supportive firmness. The microbeads are able to move inside the pillow and naturally contour to the patient's body while remaining lightweight-perfect for patients with decreased strength.
Tested by Third-Party Companies
Product safety is extremely important to us. In addition to the features mentioned above for patient safety, our products are also tested by an independent third-party compliance company to make sure that they adhere to the most rigorous safety criteria, including CPSIA and ATSM F963 standards. Here are some of the safety control tests our products adhere to:
Presence of lead

Presence of heavy metals

Presence of phthalates

Small parts and choking hazards

Flammability
To request a copy of our safety and compliance report, send us an email at info@bestplush.com.
When designing the cardiac cough pillows we wanted to create a product that would last. Traditional heart pillows are limited to one patient and are not constructed for long-term use. Our cardiac cough pillows are cost-effective and socially responsible. We take pride in creating a quality product that can be used again; saving our customers money and reducing product waste. One of the most amazing benefits of our surgical pillows is, unlike traditional cough pillows, they can be used individually or communally. Here are some suggestions on ways that you can get the most from your pillow order:
In the Hospital: Our pillows can be sterilized using the Cleaning & Care instructions above, allowing them to be used for multiple patients over time. This provides a cost-effective post-op healing tool for hospitals that serve a high number of patients.

At Home: Hospitals may also choose to send the pillow home with the patient after their surgery. Our pillow can also be used as a back or neck support or placed between the knees for side-sleepers.
Our heart-shaped pillow is not only an effective recovery tool for surgical patients but also an excellent branding tool. Our heart pillow offers ample space for your logo, educational design, autograph, or other messages.
Your logo can be printed at the front of the pillow. The logo size can be by 12" at the width, 8" at the height. The logo colors are unlimited. Alternatively, if you do not want the logo, you can include a general saying, such as "GET WELL SOON", or a heart diagram that helps provide visualization of the patient's procedure.
The vinyl cover is easily written on with a permanent marker. This allows the additional personal touch of having doctors, nursing staff, and friends and family giving the patient a lot of warmth, courage, loves faith, and hope. This helps the patient stay positive during the operation and recovery. If you let the patient bring it home when check-out, the heart pillow becomes a longtime reminder of your facility and a memento of your service and care.
Our pillow cover is made of quality vinyl that stays vibrant. The print and ink won't fade through washes, helping the keepsake look great for years to come.
As a plush manufacturer, we design, create and deliver various promotional products. We can custom design a vinyl pillow in the color, shape, and size of your choice, making your brand colors and designs stand out. Our designs are always FREE.
​
Let us know what you need and we'll put together a free custom quote for you. All custom orders include FREE design services.
We understand that hospitals don't always have a ton of storage space. For this reason, our stock designs are available to be shipped in as little as 2 days from our headquarters in New Jersey. We also have low minimum order quantities!
For stock order, send us an email with the number of pillows you need, your preferred shape and color, and your logo.
For custom order, let us know your ideas to get a free custom quote! Orders can ship in as little as 20 days!
After a deeper understanding of needs from our distributors and hospital personnel in the product development, we knew we had to create a cover that puts patient safety first. We selected vinyl material because it is soft and smooth, and able to maintain its integrity, even with strenuous use. We reinforced the vinyl backing for extra strength to ensure it could withstand the hospital-grade cleaning agents and industrial washing facilities.
​
The vinyl cover includes a tight flap across the back. The flap conceals a strong zipper that controls the opening in which the inner pillow can be easily removed or reassembled. This removable system also protects the patient and nurses from infection and injury and prevents any unnecessary access to the inner pillow and its content. Our cover is durable, reusable, communal, and branding-friendly.