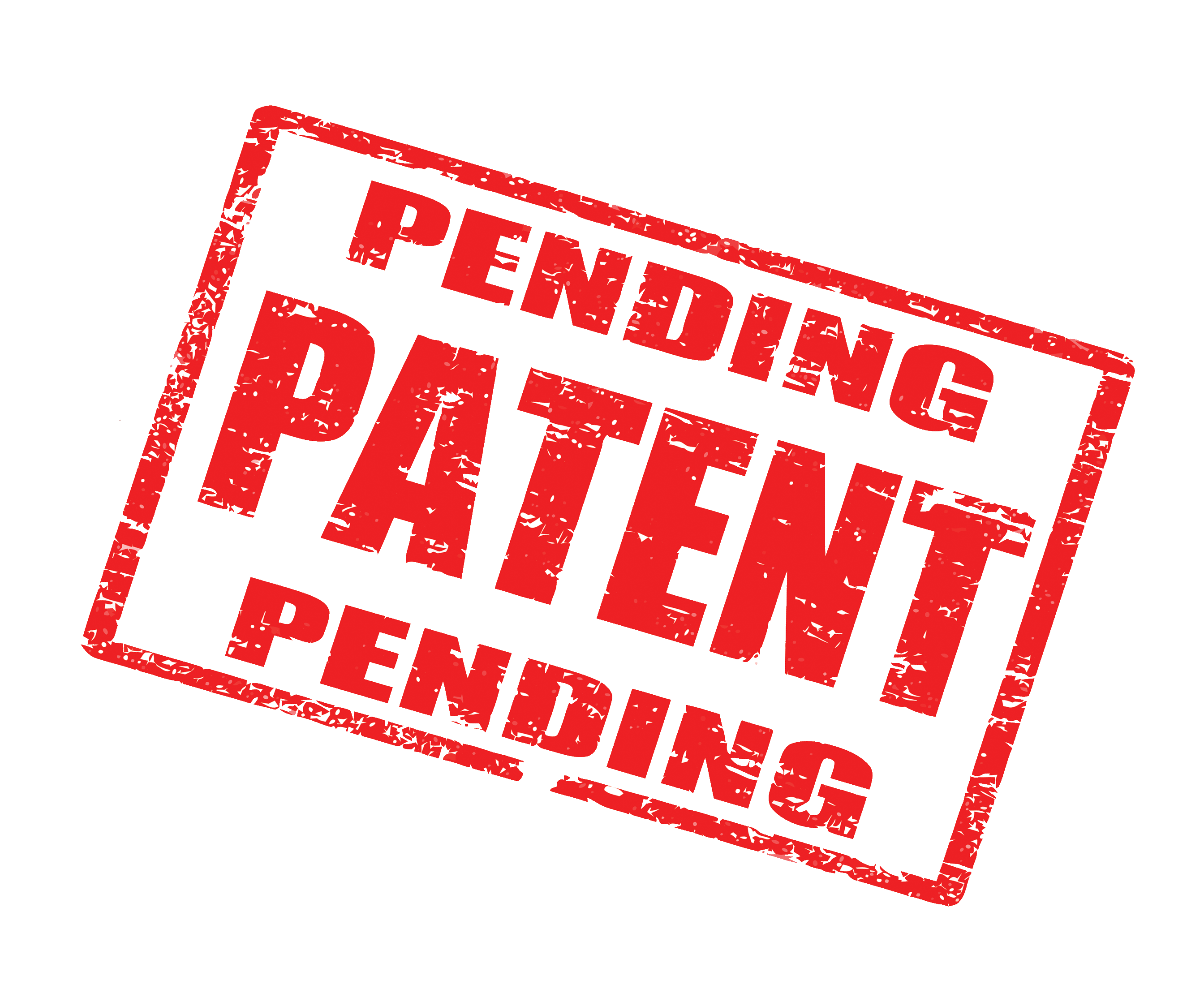 EZ-CLEAN™
VINYL COUGH PILLOWS
A WATERPROOF POST-OP AID
EZ-CLEAN™
VINYL COUGH PILLOWS
A WATERPROOF POST-OP AID
EZ-CLEAN™
VINYL COUGH PILLOWS
A WATERPROOF POST-OP AID
SPECIAL FEATURES
1. Versatile Tool - See Below
2. Innovative Design click
3. EZ-Clean™ Solution click
4. Cost-Effective click
5. User-Friendly click
6. Long-Term Use click
7. Product Comparison click
FEATURE # 1 VERSATILE PILLOW
WHAT IS A COUGH PILLOW?
WHAT IS A HEART PILLOW?
Cough Pillows are used by cardiac surgical survivors and other surgical patients to reduce pain when they move, particularly when they cough or sneeze. In fact, cough pillow might be a misleading name because a cough pillow like our EZ-Clean™ Vinyl Cough Pillow also plays a very important role in a patient's sternal precautions, mental and emotional support, a hospital's branding promotion and healthcare gifting.
Meanwhile, the very same kind of pillows is also called a Heart Pillow. That is because the heart-shaped pillows are the most popular among cough pillows and heart surgery patients are the primary target market. To make it even more confusing, heart-shaped pillows serve patients across a variety of specialties including cardiac, lung, kidney, liver, other chest and esophageal operations, long-term care, mental healthcare, and more.
In healthcare practice as well as at Best Plush Inc., the terms Cough Pillow and Heart Pillow are interchangeable. Hopefully, this explanation simplifies our discussions in this section as well as on the rest of www.bestplush.com.
1. Patient Dilemma
Patients face dilemmas after heart surgery including heart transplant, coronary bypass, and valve replacement. On one hand, when the bone heals, the movement of the chest and upper body is limited to protect the sternal particularly the incision site. On the other hand, however, patients must change positions and get out of bed, get back into bed, and complete coughing exercises to avoid common post-op complications such as pneumonia.

Cough Pillows aka Heart Pillows offer an effective solution for this dilemma. The recovering patients are instructed to hug the pillow tightly to their chest in order to splint the external incision and conduct necessary movements.
A.COUGH PILLOW, AN EFFECTIVE POST-OP AID
2. Cough Pillows Help Maintain Sternal Precautions
The process of an open-heart surgery requires a cardiac surgeon to divide the sternum of the patient (to access the chest cavity and the heart) and wire the breast bone back. In order to recover from this strain, the chest area, specifically the center breastbone will require extra support for two, three, maybe even four months after the surgery. That is where our supportive cough pillow comes in!

For recovering cardiac patients, even the simplest acts of daily living like getting out of bed are difficult and painful. Any pushing, pulling, or other types of mobility may affect the healing process or even break the sternal wire, which is the only force holding the sternum together after the surgery. During recovery, patients must maintain measured sternal precautions to give the greatest protection to the sternal area. Otherwise, the breastbone has to be wired back together – they are only so strong and can break if you strain them too hard.

Our cough pillows, heart-shaped or other, serve as an excellent therapeutic tool when educating patients on maintaining sternal precautions. The pillow is a great visual and tactile aid that provides nursing and therapy staff a way to train patients on protecting and stabilizing the incision area during recovery.

As a general rule, patients need to hug the pillow as instructed during mobility. How should they be hugging? Our recommendation is: The V-cut of the cardiac pillow shall be placed towards the patient's chin (It's great for the chin rest, too). The patient shall wrap their arms around the pillow and hold it tightly against the chest by the incision site and sensitive skin surrounding the incision site. As you can imagine, the pillow provides an extra layer of pressure to counteract any jolting from a movement, cough, or sneeze. It will facilitate proper stabilization of the sternal area and limit pain associated with these exercises.

Let's take a closer look at how our pillows work, for example, getting out of bed. Patients are not allowed to use their arms to push or pull themselves in and out of bed or a chair. How are they doing to get out of bed? Hug the pillow as instructed, walk their legs towards the side of the bed and put their knees up so their feet are on the bed. Then the recovering patient can push with their heels and roll onto their side, drop the feet off the side of the bed while the patient pushes up with their bottom elbow.

Nursing and therapy staff instructs the patient to hug the heart pillow to their chest as they roll to help ensure proper sternal precautions and mobility techniques. When the patient is not working on mobility or diaphragmatic breathing techniques, the pillow can be used like any standard pillow to support the neck or lower back in bed or while sitting.

Makeshift supports such as folded sheets, poorly positioned pillows or teddy bears can be detrimental to the patient's ability to heal. In addition to slowing the healing process, these items are more difficult to keep clean and free of contamination. ​

Our EZ-Clean™ Cough Pillow Helps Better than Other Pillows Our pillows help reduce infection risk due to the waterproof cover and offer cozier support due to the moving microbeads. See more details below.
Video: How Cough Pillows Help Patients?
Credited to Southlake Health Center
3. Cough Pillows Reduce Pain during Coughing and Deep Breathing Exercise
​
Coughing and sneezing are a threat. Following a serious surgery such as open-heart surgery, patients are asked to avoid lifting anything that weighs more than 10 pounds. According to The American Journal of Cardiology, however, a powerful cough could place about 60 pounds of pressure on the repaired sternum, while a sneeze puts 90 pounds of pressure in the same area. This level of pressure might be able to break internal wiring installed after surgery that holds the breast bone together. If that happened, the patient must undergo another surgery.

Coughing and sneezing are a must. All surgical patients, especially chest surgery patients are at risk of developing pneumonia after surgery due to decreased mobility and extended periods of time in the supine position. In addition, patients are often resistant to coughing and diaphragmatic breathing due to sharp pain and overall weakness in the sternal area. The nurse and exercise physiologist set out with the goal of coaching the patients to practice diaphragmatic breathing and coughing techniques throughout the day to move blood and oxygen into the lungs. Improved blood and oxygen flow improves circulation and helps to expel mucus from the lungs. This reduces the risk of common post-op complications such as pneumonia and in some cases, the collapse of the lung.

Our Cough Pillow Helps. To reduce the risk of post-op complications and accelerate the recovery, patients are asked to perform deep breathing and coughing exercises while hugging the supportive pillow under the guidance of the exercise nurse or therapist. As the name implies, Cough Pillows are known to reduce pain when a patient coughs, sneezes, or moves. When the pillow is placed with the V-cut towards the chin, the patient has a cozy chin rest, allow them to hold the pillow tightly to their chest with two arms crossed. When used properly, our EZ-Clean™ Cough Pillows can effectively reduce pain by providing an extra layer of pressure to counteract the jolting experienced when coughing, sneezing, or other performing other movements while also keeping the incision and sensitive skin surrounding the incision site well protected and stabilized.

Our EZ-Clean™ Cough Pillows are The Superior Solution. Our pillows help to reduce infection risk due to the waterproof cover and also offer cozier support due to the fluidly moving microbeads. See the detail below.
​

4. Cough Pillows Offer Emotional and Mental Support
​
In addition to the sternal precautions and pain reduction when coughing and deep breathing, but still equally important, our cough pillow provides strong mental and emotional support to struggling patients.

When the patient first receives the cough pillow, the registered nurse and bedside nurse can use a regular permanent marker to sign the pillow, just welcoming and acknowledging their care. And then, all the care-providers in contact with the patient after that initial exchange are expected to sign the pillow as well. These signatures show clearly on the cool cough pillows and are a great token of appreciation, commitment, and well wishes.

The patient's family members and friends will also sign the pillows. They will be able to easily write a get-well message or draw some warm, comforting designs.

The cough pillows, particularly the heart-shaped pillow, not only symbolize the anatomical location of the surgery, but also represent hope, strength, and new beginnings for each patient. The heart-shaped pillow together with signatures and messages from family, friends, and healthcare providers is a powerful mental and emotional support that is sure to help the patient stay positive and encouraged in their difficult journey back towards a normal, healthy life.

Our EZ-Clean™ Cough Pillow Helps Better. The signatures, writing, and printing are much easier, more brilliant, and last longer, giving the patients long-lasting confidence. See the detail below.
Long-lasting Promotional Tool
Washing Friendly
B. OUR EZ-CLEAN™ PILLOWS, A POWERFUL PROMOTIONAL TOOL
Our EZ-Clean™ cough pillow is not only an effective recovery tool for surgical patients but also an excellent branding tool for hospitals, medical centers, and long-term care facilities looking to improve their brand awareness! Unlike traditional cough pillows that have a rough, porous fabric surface, our EZ-Clean™ Cough pillows have vinyl covers that are smooth, durable, and ink friendly.

When you purchase our EZ-Clean™ cough pillows, we can print your facility logo, free of charge. Alternatively, if you do not want the logo, you can include a general saying, such as "GET WELL SOON", or a heart diagram that helps to provide visualization of the patient's procedure. Sure, you can also choose to keep it blank (print nothing).

The print colors are unlimited.

The print area is huge. The most popular cough pillow heart-shaped for adult, for example, offers an area for 12" X 18". The liver shaped cough pillow offers a print area of 12" X4".

Either silk screen print or heat transfer will be chosen to best show your artwork.

The print will show brilliantly and will stay fresh for years, even with washes. This compares to the print on cloth cough pillows where the ink sinks into the weave quickly and can fade in a matter of weeks if not days, particularly after washing.

Our EZ-Clean™ Pillows Can Clearly Display a Logo or Promote a Medical Facility throughout the Recovery Process and Even After. Usually, the cough pillow will continue offering recovery support even after a patient is transferred to a long care facility and goes home. When the recovery is complete, the EZ-Clean™ Pillow is a great cushion that can be used as a support when sitting in a chair or on the bed, for hugs, and even continued back support. The useful pillow with a removable, washable, and durable cover displaying your facility logo and staff's names becomes a long-lasting brand ambassador and memento of your service and care. Our pillow cover is made of quality vinyl that is sure to stay vibrant. The print and ink won't fade through washes, helping the keepsake look great and signatures stay fresh for years.

Do You Need a Unique Design? As a plush manufacturer, we design, create and deliver various promotional products. We can custom design a vinyl pillow in the color, shape, and size of your choice, making your brand colors and designs stand out above the rest. All custom orders include FREE design services, making custom branding easy and more affordable. Request a free quote here, send us an email or give us a call any time.
C. OUR EZ-CLEAN™ PILLOWS, A GREAT GIFT IDEA
A Perfect Custom Item
For Hospital Gift Store and Healthcare Promotion
Our EZ-Clean™ Vinyl Cough Pillows are easy to wash because the only piece that has to be washed is the vinyl outer cover. If a mess or bodily fluid is spilled onto the cover of one of our vinyl covered pillows, a nurse or doctor can even just wipe the cover clean with a tissue or towel and then spray the pillow with hospital-grade disinfectant spray.

The durable vinyl cover keeps the inner microbeads pillow dry and clean all the time. When a cardiology patient is finished with their in-patient recovery process, they are usually welcome to take their cough pillow home to be used as continued emotional and physical support. When a patient brings their EZ-Clean™ Vinyl Cough Pillow home, it retains the legible signatures and messages written by their family, friends, doctors and nurses. Printed hospital logos that are clear and colorful can act as long-term brand reminders as well as keepsakes to help a patient remember the lifesaving care they received.

Our pillows can be top sellers at Hospital Gift shops because they serve as both a long-lasting post-op recovery aid as well as a sturdy emotional support tool.
Our Cough Pillows are Easy to Clean while Cloth Pillows are Hard
Cough Pillows aka Heart Pillows are hugged by venerable patients on or close to the incision site. What if the pillow gets wet or messy? What if the vomit, blood, mucus, or other liquid gets on it? Does that mean the pillow is infection-prone?

Infection is a common, serious concern with all traditional cough pillows. Both the cloth surface and fiberfill are hard for nurses to clean and easy for germs to breed on top of or inside. Traditional cloth cough pillows are infection-prone. That is exactly what our Cough Pillows address!

Our pillows are easy to clean and help reduce infection risk. Its waterproof cover keeps liquids including blood and vomit on the top, preventing leaks to the inner pillow. Anyone can wipe a mess or spilled liquid from the smooth surface with a piece of tissue or cloth and spray with disinfectant. No backup pillows are needed. Compared to the typical cloth cough pillow on the market, when wet, the germs can go everywhere even breeding inside which is why the pillows must be laundered before reuse. With the use of traditional cloth pillows, backup pillows are required for every patient. Obviously, our EZ-Clean™ pillows are safer for patients, more reusable, and more user-friendly. Considering the fact that vulnerable patients place their cough pillows so close to the incision site, the cough pillow has to stay dry and clean or the patient can easily get infected. That is why our EZ-Clean™ Vinyl Cough Pillows were developed and are getting trendier after Covid-19 occurred. Please review EZ-Clean™ Sanitary Solution for the details.
Cleaning Our Vinyl Cough Pillow
Is a Breeze
D. OUR PILLOW WORKS MUCH BETTER THAN OTHER COUGH PILLOWS
​​Our Cough Pillows Offer Better Support
Our Cough Pillows are filled with microbeads that can move inside when pressed upon. When a patient hugs the pillow, the microbeads filling moves to contour to the body offering cozier, effective support. The cloth pillows are stuffed with a fiberfill filling that does not move. See Microbeads Filled Inner Pillows for more details.

Our cough pillows have smooth and shiny surfaces that are very ink friendly. The signatures, designs, and logo or educational diagram will show much crispier and more brilliant and will stay clear for years. The clear and long-lasting printing gives a clearer message with stronger confidence the patient will enjoy. See Heartfelt Keepsake for more details.
Unmatched Cozy Support and Heartfelt Keepsake